EEG / The EEG / ERP technical platform of the UMR 1214 ToNIC
Introduction
It is during these tests that are performed on Record Type "event related potentials" (ERP) in electroencephalography (EEG). This is to record brain electrical potentials obtained in response to external stimuli (usually visual or auditory and sometimes engines). An experimental paradigm was previously developed as part of a biomedical research protocol, to define the particular context in which these records will be made. The post-project analysis of acquired signals on multiple channels (64 electrodes) will test the working hypotheses of departure.
Conditions of access
Anyone with a research protocol accepted by a CPPRB and in which the unity ToNIC is directly involved (with the consent of the Director) can use this technical platform.

The unity provides a methodological, with N. CHAUVEAU, for the development of the protocol and the strategy for process data, but neither takes care of the implementation or further processing. There is no technical personnel assigned to this technical platform.

Access to online booking service.
After your connection, choose:

– in category Domaines:
         salles d'examens RDC – Inserm

– in category Ressources:
          salle EEG inserm R51
Equipment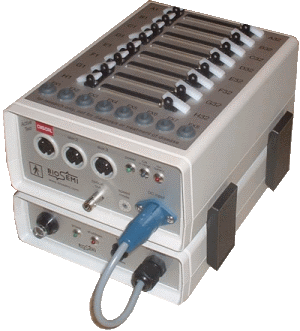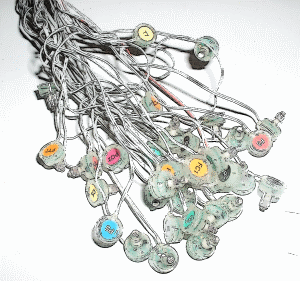 Processing software used
BESA
SPM8 (plugin Matlab)
EGLAB (plugin Matlab)
LIMO (plugin EEGLAB
sLORETA