Unit presentation
The U825 has become since 1 January 2016 INSERM-U1214 TONIC, Toulouse Neuro Imaging Center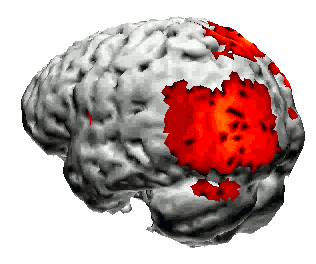 Several lines of research are being developed in collaboration with other colleagues and students from Team 1, 2 and Team 3 in our Inserm laboratory; these research projects are: based on the methods of neuropsychology (cf. Démonet et al., 2008 in Cognitive Neurology, OUP) , and neuroimaging (MRI, PET, ERPs) complimented with brain stimulation (TMS, direct cortical stimulation during surgery) and drug studiesrelated to the brain substrates of language, perception and memoryconducted in healthy participants as well as in patients suffering from several types of brain diseases or disorders , such as developmental language disorders (dyslexia), vascular lesions (aphasia), degenerative diseases (Huntington, Parkinson, Alzheimer)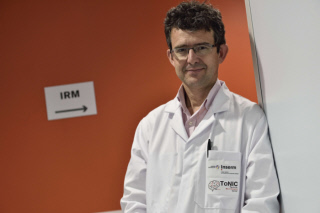 Director : Pierre Payoux
secretariat.tonic@inserm.fr
UMR 1214 – INSERM/UPS – ToNIC
Toulouse NeuroImaging Center
CHU PURPAN – Pavillon Baudot
Place du Dr Baylac
31024 TOULOUSE – Cedex 3
FRANCE
Tél. : +33 (0)5 62 74 61 64  (Secretariat)
Fax : +33 (0)5 62 74 61 63
STRATEGY AND SCIENTIFIC PERSPECTIVES
  After restructuration the unit will be composed of 2 teams ( Devin (DEvelopment and Validation of biomarkers in MRI and Nuclear medicine and eDream (Innovation in Drug, Recovery, stEm cells, and modulation of Motor plasticity) instead 3. The majority of the actual team 2 will join team one Devin. This choice is in adequation with our scientific strategy and the human resources. In 2016 only 2 Inserm researchers (I Loubinoux and P. Peran) will remained in the unit. Scientific perspectives of each team are presented below.
In parallel, we will reinforce the technical platform of the U825 and will develop the certification process. To ensure the development of innovative radiopharmaceutical and molecular imaging, in the line of the IRON project, we have already engage a concertation with UPS and  University Hospital of Toulouse to participate directly to the administration of the Cyclotron and PET centre close to our Unit. The CHU just decided to invest in a new PET camera for clinical activities so that the former camera could be fully dedicated to research. Our project is indeed to join the PET and MRI equipments in a unique bi-modality, full-time research imaging platform operated by our unit on the Purpan site. Such an imaging platform, which is planned to be completed with on-site small animal PET and MRI equipments located in the new animal housing facility to be constructed by the Inserm, enables us to envisage the possibility to install at Purpan, by the end of the forthcoming contractual period, a radiochemistry platform in collaboration with our colleagues of the UPR-Cnrs Laboratoire de Chimie de Coordination at Toulouse. We consider this effort as a major strategic action for developing research at Toulouse that would be beneficial not only to academic laboratories but also to the research effort of local pharmaceutical companies. Accordingly, the PET facility of the bimodal platform will host and support research programs not centered on neuroscience research, e.g. research projects in oncology, cardiology…
Organization
The unit is composed of 2 teams:
Team 1: DEVIN manager by Patrice PERAN
Team 2: iDREAM manager by Isabelle LOUBINOUX
Scientific Project
Unit 1214 teams study the cerebral functional changes in the human brain:To understand the pathophysiology of diseases and disabilities ofneurological origin affecting, in particular, motricity and language (cerebral vascular accidents, Parkinson's disease, Huntington'sdisease, Alzheimer's disease, aphasia, dyslexia).To develop methods of processing signals observed in functional neuroimagery (PET,fMRI, evoked potentials).To update diagnostic and treatment tools for these diseases based on cognitive neuropsychology.
Patents / Partnerships
International cooperation
Numerous collaborative projects with universities in Africa, America and Europe (Germany, Canada, Spain, United States, Great Britain, Hungary, Italy, Morocco, Netherlands, Switzerland), MONET European Network (Model-Based and Qualitative Reasoning Systems Network of Excellence)BIOMED Project 1 and 2.
Regional and national cooperation
EHESS (Social Sciences School of Advanced Studies), ONERA (Office of National Aerospatial Studies and Research), IRIT, IRISA, INRIA (Information Technology Research Institutes) GIS (Scientific Interest Grouping) Contract – Cognitive sciences, PROGRES Contract – Brain, speech perception and dyslexia, PHRC (Hospital Clinical Research Programme) The neurofunctional correlates of recovery from aphasia.